GPM EMEA
We are part of the global organization GPM Global, actively promoting a sustainable approach in project management. We co-create the international Green Project Management initiative, providing access to training and certifications for individuals who want to manage projects sustainably in EMEA area.
Our partners are companies and organizations from countries located in Europe, the Middle East, and Africa. Green Project Management training and certifications in EMEA are carried out by Authorized Training Partners (ATPs), represented by experienced project management experts. Each of the ATP trainers has knowledge and competencies in sustainable project management, confirmed by the GPM-b™ certificate or higher.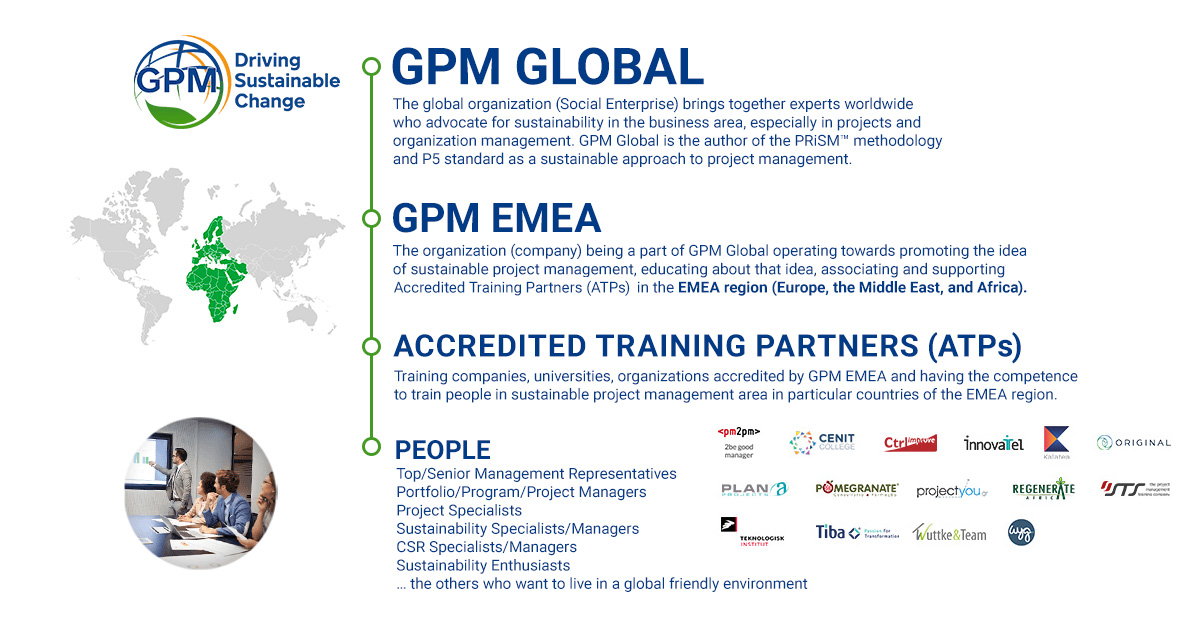 Does your company provide training or consulting services in the field of project management? Do you want to extend your offer with accredited Green Project Management workshops? We create a network of Authorized Training Partners (ATPs) in the EMEA area. We have prepared a genuine cooperation model for candidates, including professional training and preparation for the GPM-b™ certification exam and a package of training materials. Interested universities or companies, please contact us.