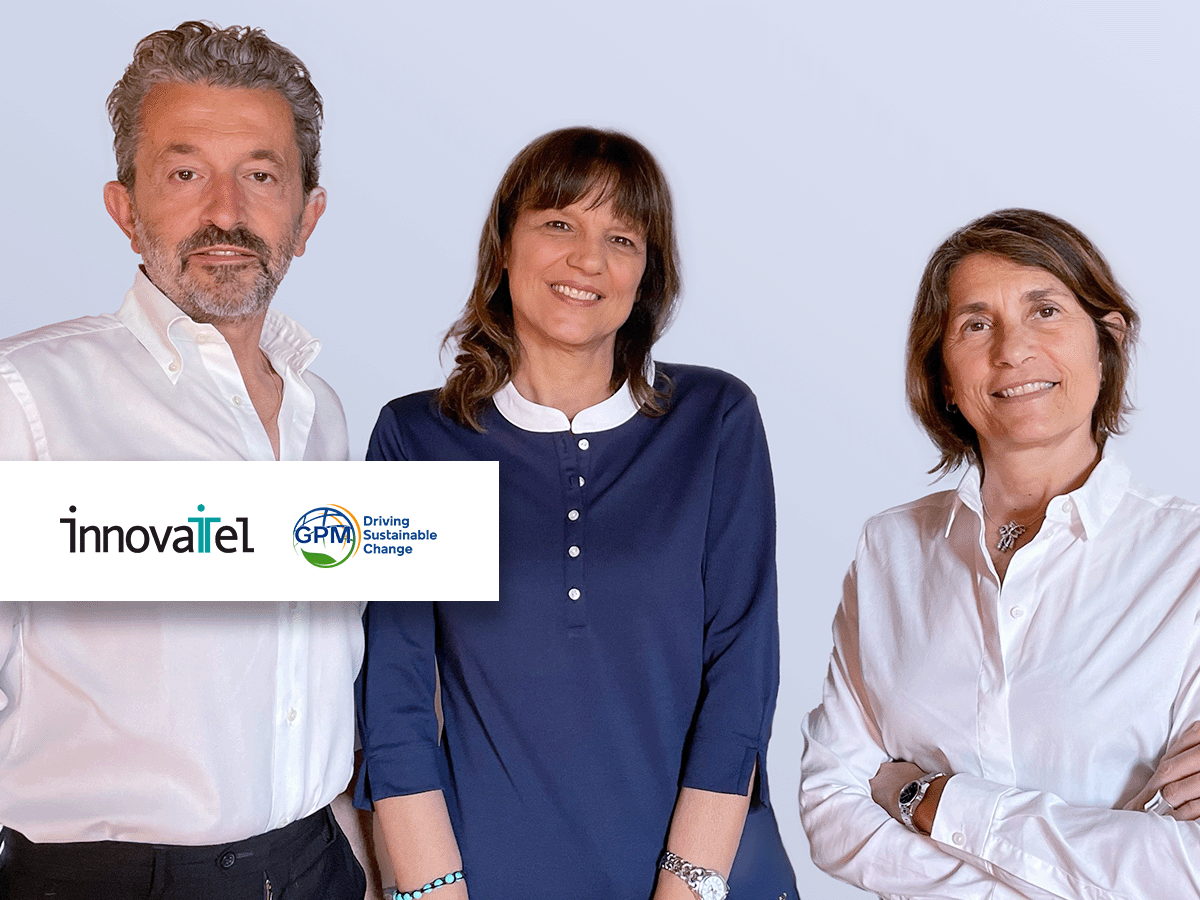 We are pleased to introduce Innovatel – the first Green Project Management Accredited Training Partner (ATP) in Italy. Who are they? Why did they decide to introduce GPM training to their offer? What are their development plans in this regard? We talk about this with Prassede Colombo, Senior Consultant and Trainer at Innovatel.
What does your organization do?
We mainly focus on supporting the organizations in achieving better business outcomes in an ever-changing environment and the professionals developing their competencies to deal with the current challenges. We provide advisory and training to facilitate the adaptation and actions to create value by increasing capabilities. Our audience is business analysts, program and project managers, executives and managers involved in the value creation.
Our private and public training classes allow the participants to obtain the most recognized certifications in Business Analysis, Project Management, Agile and DevOps. Our organization is accredited with the International Institute of Business Analysis IIBA® for Business Analysis certifications; with Project Management Institute PMI® for Project Management and Agile certifications; with DevOps Institute for DevOps certifications. We have just recently joined the GPM organization to become ATP for aspirant certified Green Project Managers.
Why did you decide to become an Accredited Training Partner of Green Project Management?
We believe that everyone must be aware of Sustainability. The way to do business and the definition of value have changed in the last years. As world economic forum states "… those corporations that align their goals to the long-term goals of society – as articulated in the Sustainable Development Goals (SDGs) – are the most likely to create long-term sustainable value, while driving positive outcomes for business, the economy, society and the planet".
Sustainability is part of organizations' strategy, and sustainable projects are the means to achieve it. Project Managers, and stakeholders at large, have to acquire a sustainability mindset, tools, and techniques to evaluate positive and negative externalities, determine the target for SDGs, perform impact analysis, and risk analysis to achieve value for people, planet, prosperity, considering products, processes and SDGs.
 Being an Accredited Training Organization of Green Project Management allows Innovatel to be an actor in the needed changes and in helping organizations and people to be aware of Sustainability and develop the competencies and capabilities to act for the entire humanity and the future of the next generations. The training and the GPM Certifications consent to building a sustainable mindset to realize concretely sustainable projects with an impact on the achievement of SDGs. 
What is important to you in the project management model developed and promoted by GPM?
Nowadays, we believe learning frameworks, methodologies, tools, and techniques from multiple disciplines to adapt and evolve is relevant. Green Project Management allows seeing at the project level the 5Ps: Product, Process, People, Planet, and Prosperity. The model promoted by GPM considers SDGs, recognized worldwide by International Sustainability Standards and Project Management Standards, to support the application and the achievement of concrete results. It consents to develop an adequate, sustainable mindset in an open way favouring continuous improvement through feedback and learning loops within the communities.
What are your plans for promoting GPM training and certification in your offer?
We are defining a portfolio of courses to support the sustainable mindset development by working with Executive, Manager, Business Analyst at a strategic level and Project Management Professionals to launch and deliver projects that achieve results aligned to the sustainability goals and objectives of the organizations.
We plan to promote GPM certifications to both our customer base of certified Project Managers to extend their competencies and be ready for the green and sustainable economy and to aspirant PM's who will learn the basics of Project Management together with sustainability.
We tailor the training initiatives to allow the acquisition of PRiSM™ methodology and P5 Standard, offering tools, techniques, methods and the application to define the Way of Work in the specific environment.
We think that today Sustainability is part of the Business Value, and everyone has to be aware of it. For this reason, we are promoting GPM, working with Executives and Project Management Professionals to achieve the results through sustainable projects that are enablers to delivering value. 
About Prassede Colombo:
ATP-I, PMP®, CBAP®, CBDA®, MoP, IIBA®-AAC, Design Thinking Foundation, PSM I, PSPO I, ICP-ACC, Lead Auditor ISO/IEC 27001:2013, DASM, DASM-I, DASSM, DASSM-I, CPOA®
Founder and Managing partner of a few companies in the consultancy and training business. Certified in several areas, she excels in Project management and Business analysis, where she is recognized as one of the major experts in Italy and Europe. She was the founder and President of the Italian chapter of the International Institute of Business Analysis (IIBA®) awarded the chapter several times for growth, distinction and innovation during the 14 years-long of her presidency. She was also Director of the PMI-Northern Italy Chapter for several years. She has been invited as a Keynote Speaker at a number of international conferences.
Contact with Innovatel s.a.s.:

Phone: +39 393 9249376
E-mail: info@innovatel.it
Website: innovatel.it