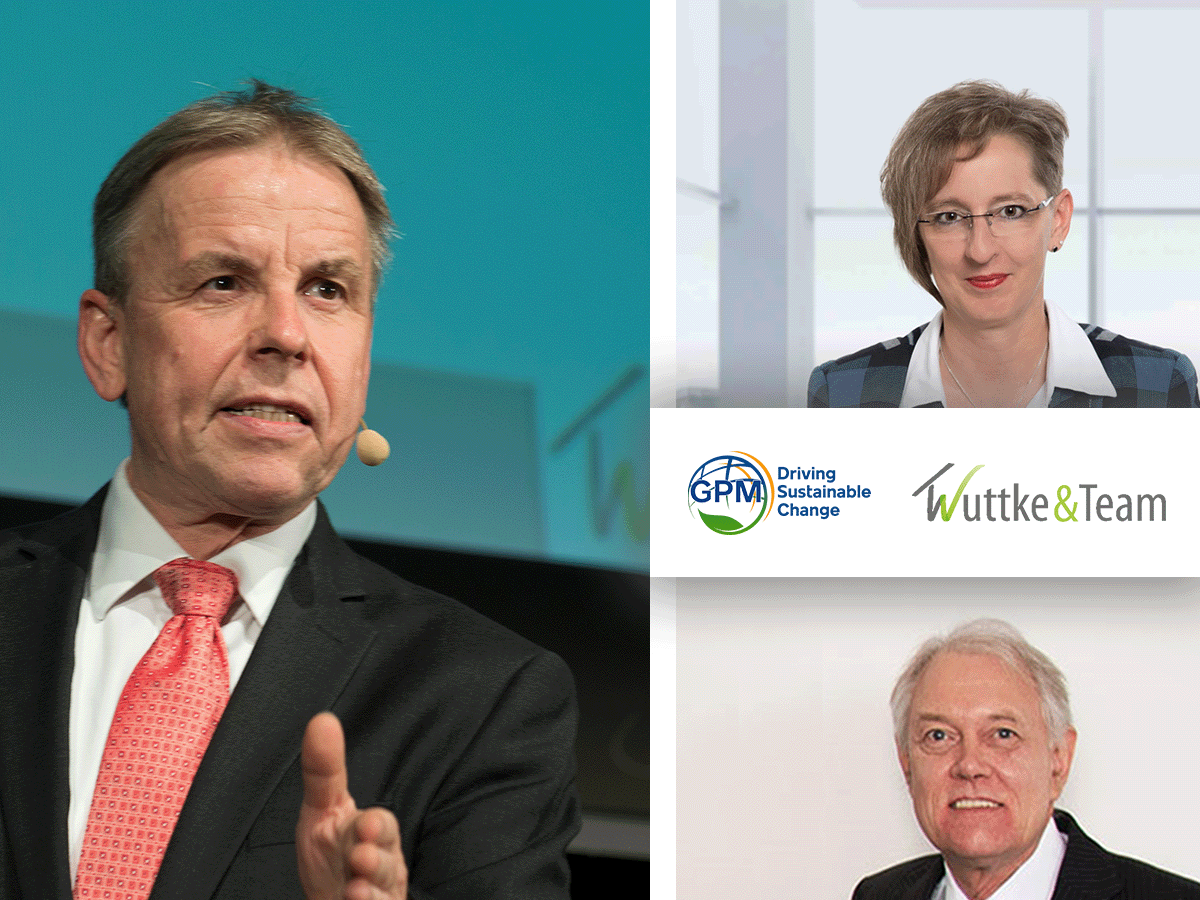 The Green Project Management approach to project management is now available for organisations and Project Managers from Germany (D), Austria (A) and Switzerland. Germany's first Green Project Management Accredited Training Partner (ATP) is Wuttke & Team. They will promote sustainable project management in the D-A-Ch Region. Why did they decide to introduce GPM training to their offer? What are their plans in this regard? We discuss this with Thomas Wuttke, President and CEO of Wuttke & Team.
What does Wuttke & Team do?
We improve the competence of our customers and do so on a sustained basis. That was our claim when we started as a management academy more than 20 years ago. At that time, our claim was sustainable in establishing initiatives that also have an above-average lifespan. And not just to serve a management fashion.
Our history is closely linked to PMI; the PMBOK Guide was the seed that then sprouted in many hundreds of customer projects. We improve the project competence of our customers worldwide and have developed innovative and hybrid management training concepts like Flipped Classroom and Cohort Based Learning early on.
Why did you decide to become an Accredited Training Partner for Green Project Management?
Because this is precisely our topic, our company has been a member of the Ecogood movement for years. We support sustainable initiatives where we can. Since there are few if any offerings in sustainable project management, we chose GPM because the concept is well thought out and multifaceted.
What is important about the project management model developed and promoted by GPM?
First and foremost, the P5 standard, which is the basis for all further steps. At the same time, as we were approved as the first German ATP, we also translated the P5 standard into German and will work to disseminate it.
In addition, the P5 standard is not the only significant building block at GPM. The P5 Impact Analysis is also a powerful transfer tool, not to mention the PRiSM™ approach.
What plans do you have for introducing GPM training and certification into your offering?
This is where we will draw on our experience and deliver this offering in a contemporary way as a hybrid, self-paced learning experience with an online platform combined with a Face2Face format. This applies to certification preparation, fundamentals and also impact analysis. Production is already underway; I'm just coming out of the studio!
About Thomas Wuttke:
Thomas Wuttke, PMP, PMI-RMP, PMI-ACP, CSM, has a degree in Computer Science. He has worked for more than 20 years on large IT integration projects in the public and commercial sectors. As general manager, director, president, international partner and Board member, Thomas gained intensive project and program management experience.
In 1996 Thomas passed the IPMA level B certification and the PMP credential and was among the very first PMI certified project managers in Germany. He is a renowned inspirational speaker and trainer with assignments across Europe, China, Korea, Japan, India, Brazil and the United States.
Contact with Wuttke & Team:

Phone: +49.8152.92982-0
E-mail: service@wuttke.team
Website: www.wuttke.team