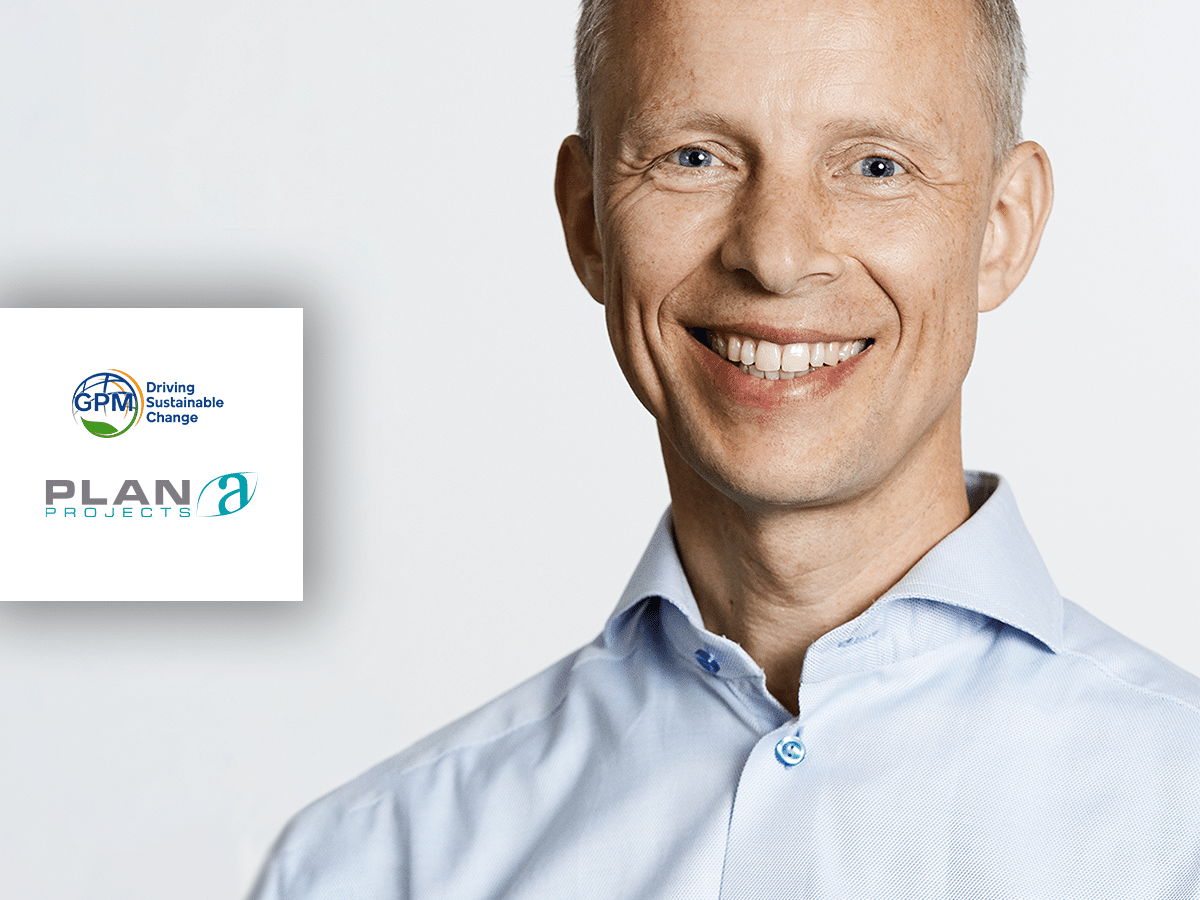 The community of our Accredited Training Partners grows. We are happy to introduce Plan A ApS – the first Green Project Management ATP in Denmark. Who are they? Why did they decide to introduce GPM training to their offer? What are their development plans in this regard? We talk about this with Lasse Borris Sørensen, Founder and CEO of Plan A ApS, delivering Plan A Projects.
What does Plan A ApS do?
Plan A ApS is a training and consultancy company specializing in project methods. Our goal is to help our customers to contribute to the UN Sustainable Development Goals (SDG's) and deliver maximum value on time – and often ahead of schedule.
We have many years of experience implementing an agile project approach based on the world-leading agile project approach, Agile PM®. The agile approach helps our clients deliver simple and complex projects in dynamic settings with thriving team members. On-time. By joining Green Project Management (GPM) as an Accredited Training Partner (ATP), we can combine the best of two worlds on a very hands-on level: The adaptable agile approach and the very meaningful sustainability focus. This has broadened our value definition from Financial to include Planet and Social, which is extremely meaningful and powerful to work on.
It is an honour to be a part of the groundbreaking sustainable movement and spread the message and philosophy to companies throughout our region. As an ATP of Green Project Management, we can help our customers to implement green, agile projects in an operational manner and thereby change the world one project at a time.
Why did you decide to become an Accredited Training Partner of Green Project Management?
The answer to that is simple: Because it is meaningful!
When we heard the founder of GPM, Dr. Joel Carboni, presenting GPM, it became one of those life-defining moments. It was obvious to us how we could combine the green and the agile project approaches.
As an ATP of GPM, we can make a much larger impact than working on one successful project after the other.
What is important to you in the GPM project management model developed and promoted?
 The connection to the UN SDG's is significant to us. SDG's are being implemented and strategized in companies worldwide, and the common denominator gives us a shared language and shared goals across borders and continents.
The model is easy to adapt to different organizational levels. We generally find that the operational manner enables our clients to take action. We aim to guide and inspire them to act themselves and make it easier to choose a more sustainable angle on their projects. The different levels of green certifications allow us to quickly introduce the possibilities of developing one's direction so our clients can make the green project management method their own.
What are your plans for introducing GPM training and certification to your offer?
We plan to implement GPM as an independent course and complementary method in our existing catalogue and market it as a new product to both new and existing clients. We will offer the following courses with the possibility of both green and agile certifications (from Green Project Management and Agile Business Consortium):
Green Agile Projects,
Green Projects,
Agile Projects.
Further, we plan to help our customers implement green and/or agile projects.
About Lasse Borris Sørensen:
Founder and CEO of Plan A ApS delivering Plan A Projects. Advisor, trainer, and agile senior coach with 20.000+ hours of experience. Lasse enables companies to run green, agile projects ranging from small to 100.000+ person-hours – on time or ahead of schedule.
Contact with Plan A ApS:

Plan A Projects provided by Plan A ApS
Phone: +45 21 43 43 22
E-mail: info@planaprojects.com
Website: www.planaprojects.com