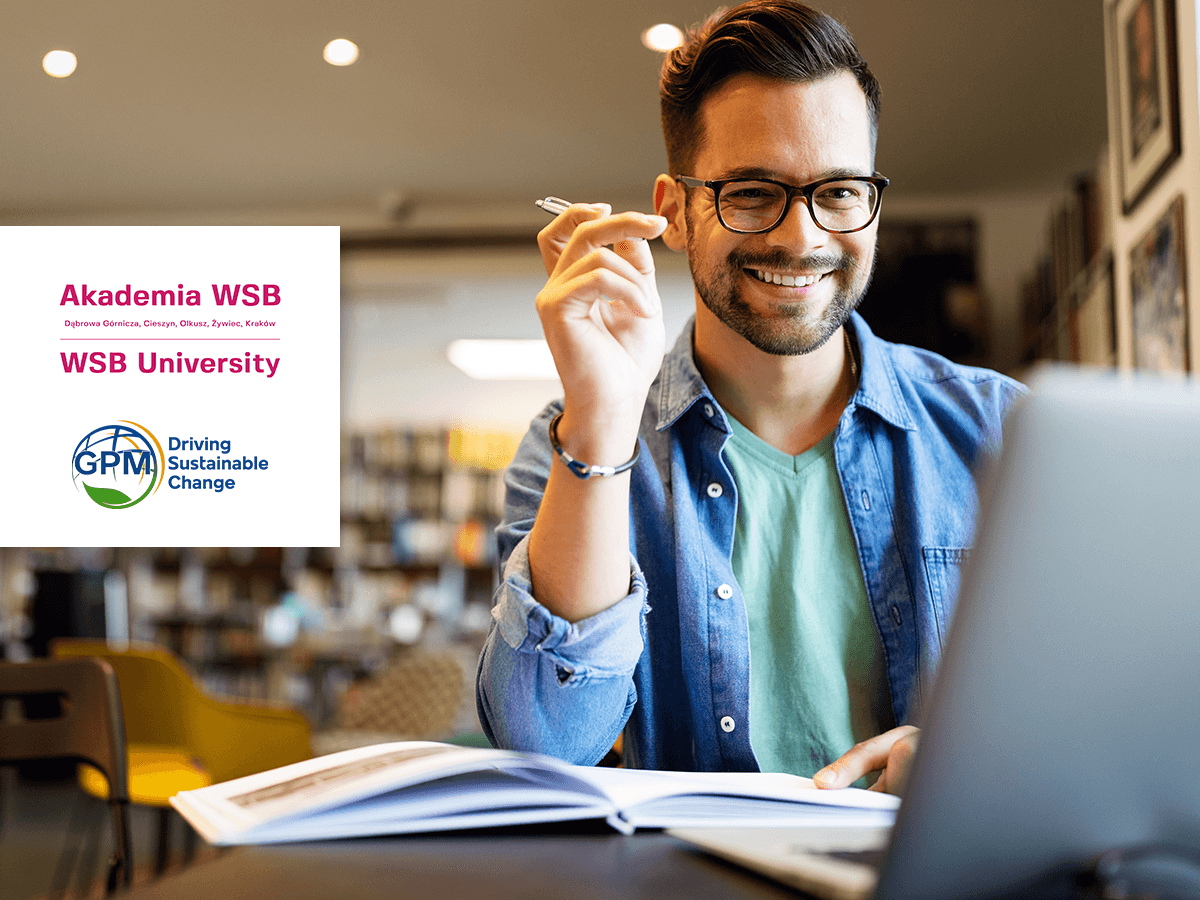 We are pleased to announce the conclusion of a cooperation agreement between GPM EMEA and the WSB University on April 27, 2021. It forms the basis for the Partners to implement joint initiatives promoting and developing the concept of sustainable project management through the development of study programs, training courses and courses used in the teaching process of the University.
What joint activities are we planning?
As part of the partnership, GPM EMEA and the WSB University plan, above all, to jointly implement educational, scientific and research and development projects. Students of the University will gain access to an integrated approach to project management taking into account sustainable practices, i.e. Green Project Management. The partnership also opens the way for the implementation of apprenticeships by WSB University students in cooperation with GPM EMEA.
In addition, experts associated with GPM EMEA will cooperate with the academic staff of WSB University in the field of creating specialties and programs for higher and postgraduate studies, trainings and courses. They will include the comprehensive PRiSM™ (Projects integrating Sustainable Methods) and Standard P5 methodology developed by GPM Global in the program.
This will enable WSB University students to obtain GPM-b certification on selected study programs. Thanks to this, access to tools enabling conscious and sustainable project management will become more common. The partners also plan to organize joint events – conferences and seminars.
Why GPM EMEA focuses on cooperation with universities?
As part of the international organization GPM Global, we are actively working for a sustainable approach to project management in countries in Europe, Middle East and Africa. We are gradually planning to build partnerships with other universities from this region. In this way, we create a space for the exchange of knowledge, good practices and the implementation of projects with a wide, regional and even global reach.
As emphasized by Ewa Palarczyk, President of the Board at GPM EMEA:
We are positive that promoting a responsible approach to project management that takes into account sustainable practices, requires building awareness among the next generations of directors, managers and employees. The cooperation of GPM EMEA with universities is an important step in this direction.
I would like to thank Assoc. Prof. Zdzisława Dacko-Pikiewicz, PhD,  Rector of WSB University and the whole team for openness to cooperation, and I wish us many successes together.