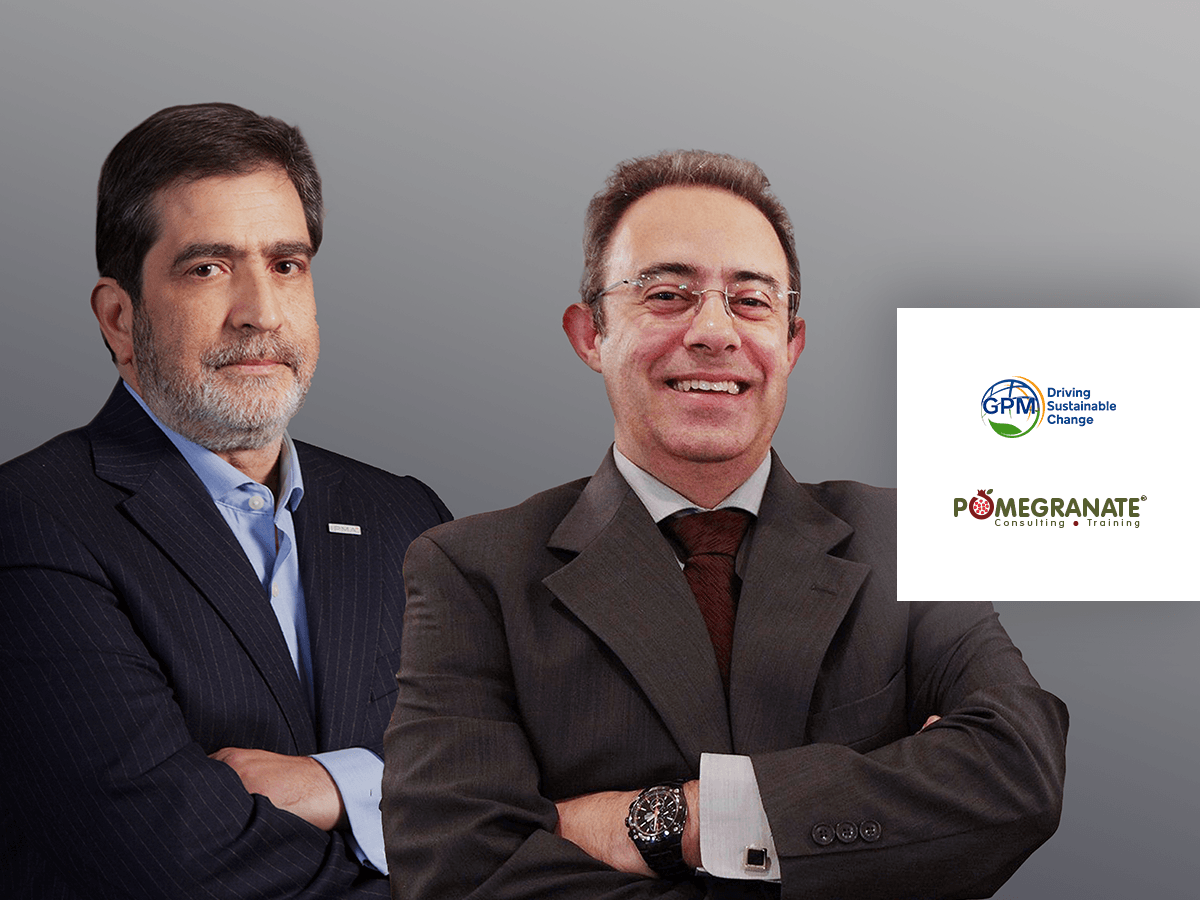 The first Green Project Management Accredited Training Partner (ATP) in Portugal is Pomegranate – a company specialized in consultancy and training in project management. Why did they decide to introduce GPM training to their offer? What are their plans in this regard? We discuss this with Miguel Carvalho e Melo, founding partner of Pomegranate, responsible for the training area.
What does Pomegranate do?
We are specialists in Project Management. We provide expertise that adds value to our clients and to the projects in which we are involved based on our many years of experience in project management. We focus on the capacitation of people and organizations to successfully carry out project, programs and portfolios following the best international practices.
Why did you decide to become an Accredited Training Partner of Green Project Management?
We believe that integrating sustainability into project management is not only necessary, but it is the future of project management. As GPM Global is the organization that established THE standard in this area, and it is THE reference organization, naturally, since the creation of the company it was our goal to become partners and to learn and work with the best experts in the area of sustainable project management.
What is important to you in the project management model developed and promoted by GPM?
Besides the integration of sustainability into project management, the fact that PRiSM™ methodology has a comprehensive and flexible structure, adaptable to any type of project. No less important is the set of tools/templates associated with the model, very practical and useful.
What are your plans for introducing GPM training and certification to your offer?
Due to the lack of maturity of Portuguese market in this area, we are still very much in a raise awareness phase. So far we have taken every opportunity to talk about this topic in congresses, conferences, workshops, seminars and open classes.
Besides this, through the several cooperation protocols that Pomegranate has with several Universities and Polytechnics, we already created an Executive MBA in Sustainable Project Management that includes the GPM-b™ certification, and we expect next year to start a new post-graduation in another University.
Our training offer includes specific courses in PRiSM™ methodology and other, much larger courses, where these contents are included. We have already done some of these courses and we notice that the interest for this offer is increasing.
About Miguel Carvalho e Melo:
Founding partner of Pomegranate, responsible for the training area. GPM Global Director of Innovation. Director of External Relations of APOGEP (Portuguese Association of Project Management). Elected member of the Advisory Committee of IPMA (International Project Management Association) and IPMA Global Project Excellence Award Assessor. Has created two software houses, was partner of a consulting company specialized in PPM (Project and Portfolio Management) and Managing Director of a training company. Has created and coordinates the Executive MBA in Sustainable Project Management at the Autónoma Academy and is responsible for Project Management modules in several MBAs, Post-Graduations and Masters. Was a lecturer for 10 years at the Lusíada University in Operational Research and Project Management. Has more than 30 years of professional training experience in Project Management in Portugal, Belgium, France, United Kingdom, Switzerland, Morocco, Angola, and Brazil, in Portuguese, French and English. Is certified by IPMA-APOGEP, by GPM, by PMI and in FLEKS.
Contact with Pomegranate:

Phone: +351 210 405 101
E-mail: info@pomegranate.pt
Website: www.pomegranate.pt